Bonfiglioli Bevel helical gear motors & gearboxes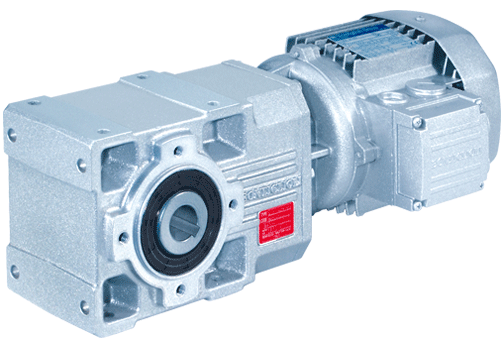 Bevel Helical Gears are angular, meaning that the gear unit output shaft is rotated 90o to the motor shaft.
Bonfiglioli's bevel helical gearboxes and gear motors are a versatile choice for a wide range of applications, offering high efficiency operation and outstanding performance, alongside a high torque rating and a high power density.
Featuring a modular design and universal mounting capabilities, the helical bevel is extremely space effective, as well as offering low noise operation as standard.
With a torque range of 100 Nm, right up to 14,000 Nm, and a gear ratio from 5.4 to 1715, the helical bevel is adaptable to suit a wide range of applications.
Helical bevel gear motors and gearboxes are commonly used in the following applications:
Travel Drives
Mixer Drives
Cable Drum Drives
Conveyors
Hoist and Lifting Stations
Freight Elevators