Bonfiglioli Worm Gear Motors
Each Bonfiglioli VF & W worm gear motor comes in a high quality unpainted finish as standard - making it the ideal gearmotor for the food and beverage and chemical industries, where frequent washdowns are common.
As an authorised distributor for Bonfiglioli, we stock the VF and W ranges of Worm Gear Motors and as such, offer a full manufacturer warranty. We also provide rapid despatch options and a 24/7 breakdown supply service - visit the couplings & drives contact page for details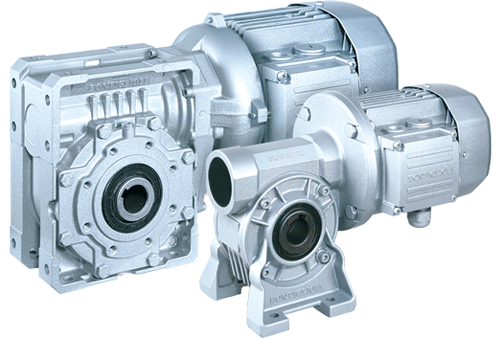 Latest materials technology and advanced manufacturing techniques are used in Bonfiglioli worm gear motors.
The VF and W series wormgear motors are considered milestones in the industry. A wide choice of mounting options, shaft configurations and motor interfaces, are offered as standard. Helical-worm and double-worm versions, with or without the torque limiter are available to enhance this highly versatile drive system.
Contact us now to discuss your gearbox requirements