Camozzi pneumatics
Acorn offers an extensive range of Camozzi pneumatic products covering Movement products, such as actuators and compact magnetic cylinders, Control products including valves, solenoid valves and valve islands, Air Treatment filter regulators (FRL's) and pressure gauges etc. and Connection and Vacuum fittings and super rapid fittings.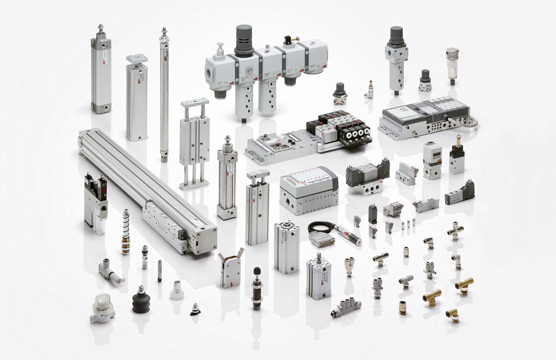 The Camozzi range:
Movement
A full range of cylinders are available ranging from 6mm to 200mm diameter
Supplied with strokes from 5mm to 300mm.
Single or double acting versions
Supplied with or without through rod.
Magnetic or non-magnetic cylinders
Supplied with or without external guides
Control
Each Camozzi valve offers compact, high performance features, with many different types of valve available to suite a wide variety of applications.
Air Treatment
Camozzi modular air treatment components are renowned for high quality and outstanding performance. Camozzi filters and filter regulators are easy to assemble and offer excellent reliability.
Connection and Vacuum
Whatever your application pneumatic connection requirements we can provide a solution with our range of Camozzi fittings and accessories.