IWIS Conveyor Chains
IWIS supply a huge range of conveyor chains, to suit every conveyor application, as well as creating custom-made chains to individual customer requirements. Bush conveyor chains are often used for conveying over long distances at relatively low speeds, whilst rotary conveyor chains are appropriate for heavy-duty applications due to their ability to withstand shock loads, and their high elasticity.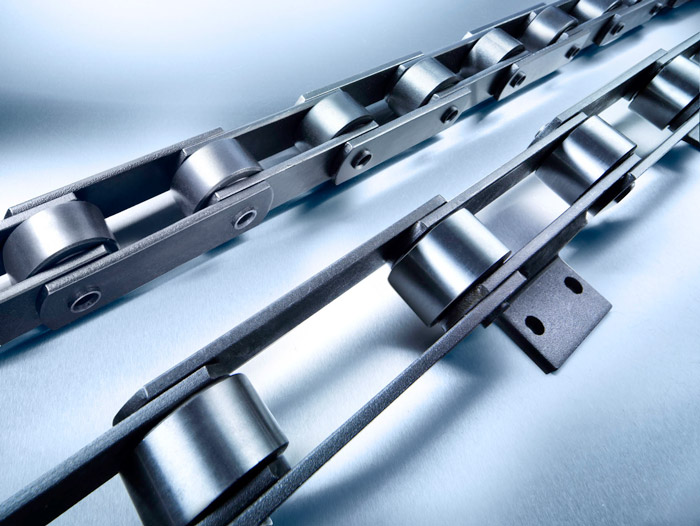 Rotary Conveyor Chains
Rotary conveyor chains were developed specifically for applications with extremely heavy loads, or particularly adverse operating conditions. ELITE rotary conveyor chains are extremely resistant to violent shocks, wear and extreme operating conditions. All links within an ELITE rotary chain are constructed to the same pattern, making it easy to shorten or lengthen the chain when required.
Chain plates are available in either naturally hardened steel or special tempered steel, depending on the expected load of the application. Chains used for the heaviest loads are fitted with induction-hardened pins, giving them the highest level of surface hardness, as well as extra strength.
For further information on iwis conveyor chain, please contact your nearest ACORN regional distribution centre. Tel: 0800 8766 441