IWIS Corrosion resistant chains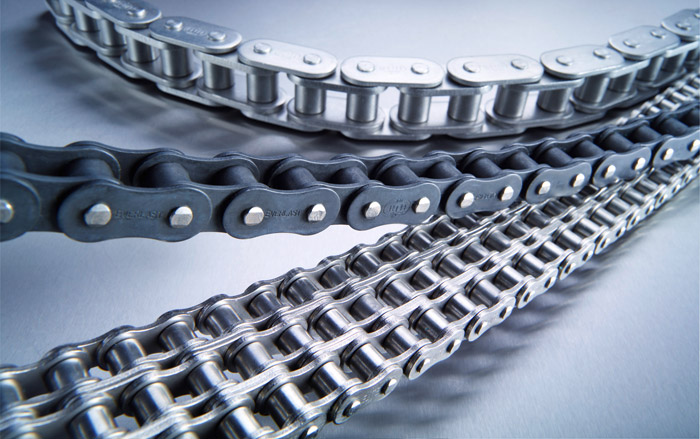 IWIS Elite Stainless Steel Chains:
Stainless steel chains are used mainly in the food and beverage industry, in applications which require regular cleaning. The materials used in ELITE stainless steel chains mean that the chains are suitable for use in both acid and alkaline environments.
ELITE stainless steel chains have tapered plates, as well as seamless rollers. They also feature col-hardened pins and bushes, offering better wear resistance than other standard chains on the market.
Zinc-Plated ELITE Chains
Zinc-plated chains are mainly used in outdoor applications, where there is no protection against adverse weather conditions. Zinc protects the chain, preventing water, salt and oxygen from coming into direct contact with the steel-link plate.
Other corrosion resistant coatings can be supplied upon request, including Dacromet, oxidised black, and phosphate. Contact us for more information, or for a quote on ELITE corrosion resistant chains.
Nickel-Plated ELITE Chains
Nickel-plated chains are used mainly in the food and beverage industry, as it is unaffected by water, air, acids and alkalis. This offers a high level of corrosion protection and wear resistance, whilst still being tolerant of the same high loads as comparable standard chains.
For further information on iwis corrosion resistant chains please contact your nearest ACORN regional distribution centre. Tel: 0800 8766 441