KTR Bowex Curved Tooth Gear Couplings

BoWex® Curved Tooth Gear Couplings are specifically suited to compensate for axial, radial and angular shaft misalignment. They can be assembled both vertically and horizontally without the need for special assembly tools.
Browse our hubs and sleeves below or click the 'Check our stocks' button type in your reference. If you want to speak to an expert please call our dedicated coupling centre today.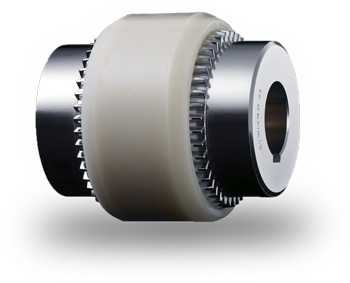 Due to the nature of curved tooth gear couplings, any angular and radial displacement edge pressure in the spline is avoided, making them virtually wear free during operation.
Explosion proof use
BoWex couplings type M until size 65 including an electroconductucive nylon sleeve (PA-CF) are suitable for power transmission in drives in hazardous areas.
For further information please contact our coupling centre today.