KTR Radex Disc Couplings
The KTR RADEX Steel Lamina coupling is a backlash-free, torsionally rigid coupling, which does not require any maintenance throughout its lifetime.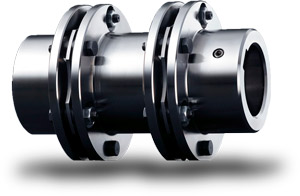 The laminas enable the coupling to compensate for angular and axial displacements, with low restoring forces. KTR RADEX disc couplings are often found in applications such as pumps, compressors and fans.
Features of the KTR RADEX Steel Lamina disc coupling include:
Torsionally rigid
Backlash free
Maintenance free
Compensates for misalignment with low restoring forces
Suitable for use in temperatures up to 280oc