Ruland Quick Release Shaft Collars
Ruland is accredited with producing the first ever Quick-Clamping Shaft Collars and as the UK's only authorised Ruland distributor, Quick Release Shaft Collars are only available from ACORN® in the UK.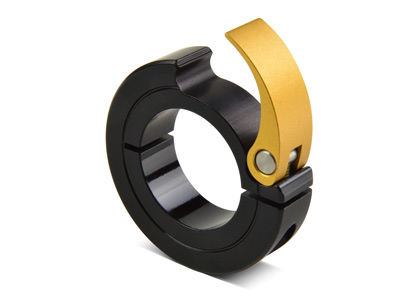 Quick Release Shaft Collars, also known as Quick Clamping Shaft Collars, are ideal for light duty or low-rpm applications that require frequent setup changes or adjustments. The handle sits flush with the outside diameter allowing the shaft collar to be precisely adjusted by hand without the need for tools. The quick-clamp shaft collar is made from aluminium and has a black anodized finish with stainless steel hardware. They do not mar the shaft.