SKF Grease guns
Introducing the new TLGB 20 Battery Operated Grease Gun
The new battery driven grease gun has an integrated grease meter to deliver precise lubrication and helps prevent over and under lubrication for maximum efficiency.
The tools display shows a battery charge level, the amount of grease dispensed, pump/motor speed and blocked lubrication points. Two flow rages are available – low and high and the unit can dispense up to 15 grease cartridges per battery charge. The TLGB 20 can deliver pressures up to 10,000 psi/700 bar.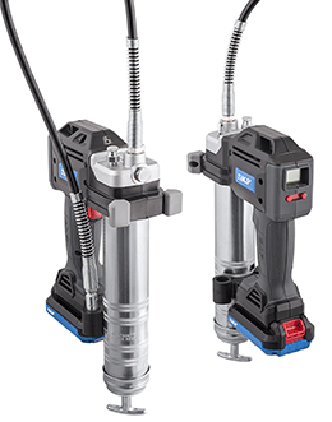 Product features
Integrated grease meter tracks dispensed grease
Battery charge display indicates lithium battery charge level
Three-point stand keeps grease gun upright for easy handling
LED light illuminates work area to help locate grease fittings in dimly lit environments
Two-speed flow rate enables adjustment from low-volume to high-volume flow to suit the application
Lithium-ion battery dispenses up to 15 grease cartridges per charge and maintains stable energy output
Filler nipple facilitates clean and simple filling from drums using filler pumps
Vent valve removes trapped air inside grease gun for trouble-free priming
Spring guards preserve flex hose life by preventing kinks
Lightweight, ergonomic design with optimized balance for operator comfort
Supplied in sturdy carrying case with 900mm (36-inch) high-pressure hose, rechargeable 20-volt battery and 90-minute charger
---
Other SKF grease guns available include:
Grease Guns 1077600 and TLGH 1
Easy Grease filling
The SKF Grease Guns are ideal for agricultural, industrial and construction industries and for private use. SKF Grease Guns are delivered with a 175 mm (6.9 in) long extension pipe with hydraulic gripping nozzle. A flexible 500 mm (19.7 in) long pressure hose with hydraulic gripping nozzle
For use with cartridges and loose grease
Knurled body for firm and safe grip
High quality steel is dent resistant for easy cartridge loading
Special piston design for smooth emptying of cartridges
---
One Hand Operated Grease Gun LAGH 400
Easy grease filling with one hand
Suitable for grease filling by grease filler pumps and also suitable for grease cartridges. Ergonomic design, flexible hose and possibility to mount the hose in both vertical and horizontal position make it easy to use.
Easy-to-use: only one hand is needed to operate the gun
Refillable: grease filling nipple and de-airing valve allow filling up by filler or grease pump
Heavy duty: operating pressure up to 30 MPa
0,8 cm3 (0,05 in3) volume/stroke
Flexible hydraulic type hose: can be bent, can be mounted both horizontally and vertically on the gun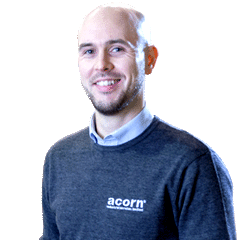 Need some advice?