SKF CARB toroidal roller bearing
Before the introduction of the CARB bearing, almost every bearing arrangement was a compromise, due to ever present misalignment and axial displacement.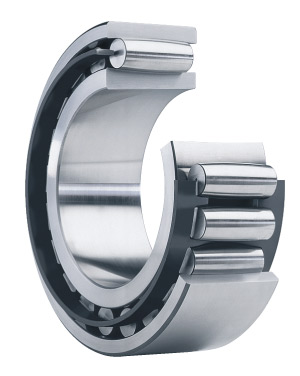 Combining the self-aligning properties of the spherical roller bearing with the ability to accommodate axial displacement like a cylindrical or needle roller bearing, the SKF CARB toroidal roller bearing is now a proven and effective bearing solution for non-locating bearing positions.
CARB bearings can also have a compact cross section in conjunction with the high load carrying capacity normally associated with needle roller bearings.
The CARB bearing has the following benifits:
Reduced maintenance
High operation reliability
Long service life
High load carrying capacity
Lower operating costs
Compact design
Enhanced performance
High power density
Typical industrial fan reference stories
Every year a critical fan showed extremely high vibration levels due to bearing failures in the drive side of the blower. The CARB/spherical roller bearing self-aligning solution delivered real benefits, increasing MTBF from 1 to 5 years.
A malting plant experienced imbalance problems and repeated failures of the locating bearing in a fan with a vertical shaft. The non-locating position was upgraded to CARB with exceptional results.
A global producer of large electric motors used CARB on a multi splined shaft. Due to temperature gradients, significant sliding occurred between the non-locating spherical roller bearing and the housing. The introduction of CARB eliminated this issue.