THK electric actuators
The THK CRES is a Rod Actuator with many potential applications, both for home and industry.
From THK, the world's leading manufacturer of linear motion products, comes the low cost CRES electric actuator. This THK rod actuator has many potential uses; home automation; automotive; simple window actuation and general use in automation and industrial processes.
The THK CRES actuator is compact, simple and high quality. It is available in either 12V DC or 24V DC, with strokes of 50, 100 or 130mm. Thrust force ranges from 196N to 490N depending on the exact model chosen. It is IP55 rated and CE compliant.
THK CRES actuators are available from stock at Acorn ready for next day delivery.
Contact our Specialist Linear Division for further information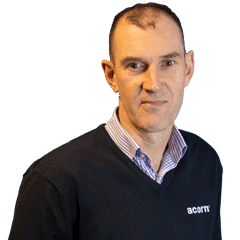 Expert Linear Advice
THK CRES Actuator