THK linear actuators
Acor noffer the THK range of KR and GL Linear Actuators, available via our dedicated linear division. Expert help and assistance and on site visits are available. Contact us now to discuss your requirements in detail.
THK linear actuators combine a ball screw, linear guidance and the associated end support bearings within a single module. This allows for an easy to install linear guidance and drive system.
The THK KR range offers precise and accurate positioning.
Linear actuators offer a potentially simple and quick solution for an X-Y or X-Y-Z stage, together with providing stroke lengths of 6000mm or more.
For more information please download the THK KR or GL catalogues opposite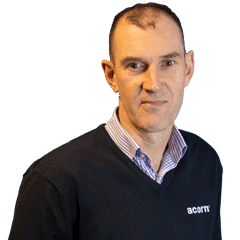 Expert Linear Advice
THK Linear actuators
Downloads
THK KR Actuators
Integrated LM guide and ball screw - high rigidity, high precision actuators