THK miniature linear guides

THK's popular RSR and RSH ranges of miniature linear guides have now been replaced by the upgraded SRS range. The SRS range is now available for same day despatch. The improved range of SRS Miniature Rail Guides use THK's Caged Ball Technology, leading to a longer life, increased lubrication intervals and much quieter and smoother running.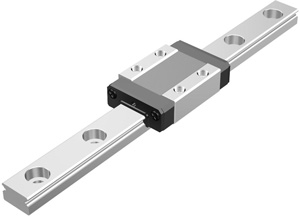 To find out the most appropriate SRS model for your existing RSR or RSH product, please contact our linear division. SRS rail and carriages are now available as an interchangeable product (GK type). A wide range of SRS carriages and rails are held in stock, enabling us to offer customer assemblies on a rapid delivery.
Caged Ball LM Guide model SRS has a structure where two raceways are incorporated into the compact body, enabling the model to receive loads in all directions, and to be used in locations where a moment is applied with a single rail. In addition, use of ball cages eliminates friction between balls, thus achieving high speed, low noise, acceptable running sound, long service life, and long-term maintenance-free operation.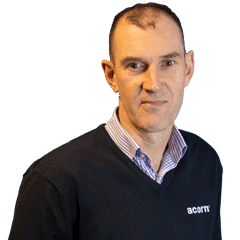 Expert Linear Advice
THK Downloads