Timken Spherical Roller Bearings

Timken have created somewhat of a revolution with their spherical roller bearing portfolio. The Timken Spherical offers better load distribution, reduced friction and increased wear resistance, but don't take our word for it, have a look at the results below.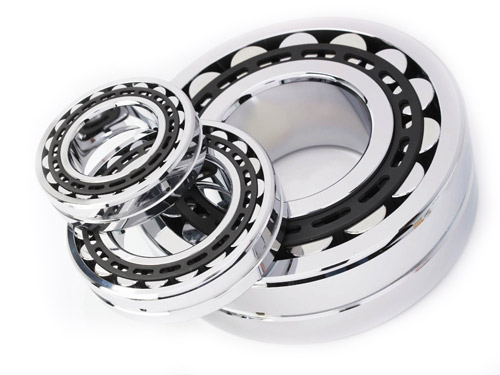 Thanks largely to the design of their slotted steel cage, Timken Spherical roller bearings run considerably cooler when compared to the competition - That means they'll run for longer before re-lubrication or replacement is required.
Example: An industrial gearbox using a Timken Spherical Roller Bearing could extend bearing life by 20 months, which in turn means up to 10 fewer oil changes, one less rebuild and 33% longer bearing life.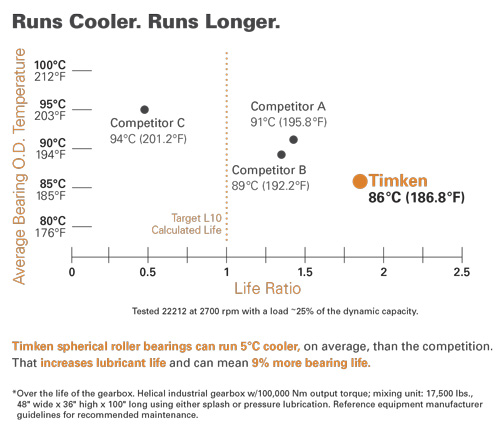 Brass cage designs are also available from Timken making them an excellent choice for your spherical roller bearing.
It's important to us that you get your Spherical quickly. That's why we keep a large range of Timken Sphericals in stock so we can ship immediately. We also have computer links to Timken's entire stock-holding, so can have a fast answer delivery for any non-stock items.
If you know the item number, do a stock search now and send us an enquiry. We'll get back to you within thirty minutes.