A Sales Manager is required at our Bathgate Distribution Centre
We're looking for a dynamic, ambitious, and driven person to join our Bathgate Regional Distribution Centre team.
Do you have experience in a similar role, or are you looking for an opportunity to develop your skills? This position offers an excellent opportunity to work alongside a forward-thinking team and a chance to be part of a Global industrial group - Axel Johnson International (opens new window)
As the Sales/Branch Manager, your role will be to look for opportunities to grow our existing accounts whilst seeking out new clients for the company. Provide an industry-leading service to all customers and develop the skill set of your sales team.
The Bathgate branch is based in the heart of Scotland and covers a sales area of Lothian, Borders, and Strathclyde with a diverse range of customers and industries, including Food & Drink, Renewables, Agriculture, Medical, Engineering and Manufacturing.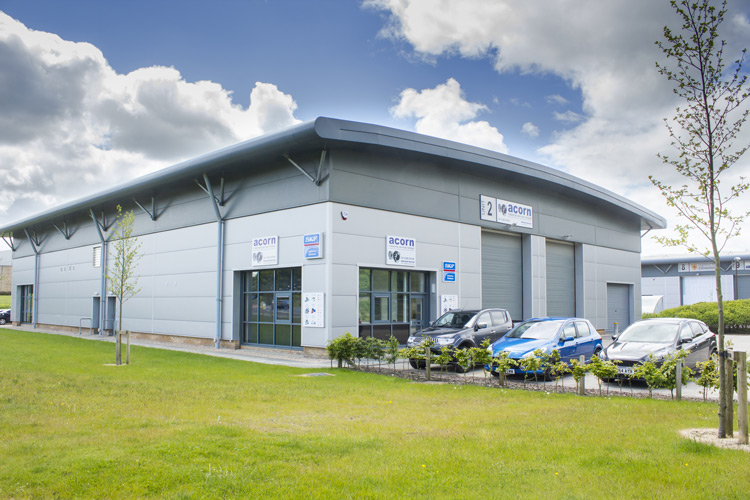 Key responsibilities:
Researching and sourcing potential business opportunities and contacts
Following up business leads and identifying new sales opportunities
Setting up client meetings, customer visits, online meetings
Preparing professional presentations for new clients, selling all the features of why they should move their custom over or stay with our company
Preparing and submitting formal business tenders and proposals
Managing ongoing business accounts whilst building new relationships
Communicate with the branch manager & colleagues what your plans are for that week, where/who you will be visiting/ meeting
To positively promote the company and its products and services and ensure that a professional image is provided at all times to customers and colleagues
To undertake, when requested by the managing directors, additional reasonable tasks and responsibilities not outlined above in order to support the success and continuing performance of the department and company.
To abide by the company's confidentiality agreement when carrying out all tasks as part of this role.
Sales and profitability and management of branch P+L
Develop forecasts, and implement a business strategy
Manage and develop staff ensure training objectives set and met
Required skills:
Proven Leadership and motivational skills
Excellent organisational skills
Effective numeracy, literacy, and Outlook Express experience
Excellent interpersonal skills, with the confidence to approach people at all levels of seniority
Ambitious and persistent
---
Apply for this position (Confidentiality Assured!)
We are always looking for passionate, talented, and enthusiastic people to join the team.
At ACORN, we make sure every employee has the chance to make a difference. We offer career-enhancing development opportunities for those with the talent and energy to drive us forward. In addition, as ACORN is part of Axel Johnson International, there are also potential career opportunities within 25 countries worldwide.
If you think you have what it takes to bring your unique talent to Acorn and improve our business offering, we would like to hear from you. Please email your CV and a covering letter to:-
Or apply by post to -
The Group HR Manager
Acorn Industrial Services Ltd (Head Office)
Unit A, Denby Way
Hellaby Industrial Estate
Rotherham
S66 8HR