Clive Simkins has been presented with March's Employee Of The Month award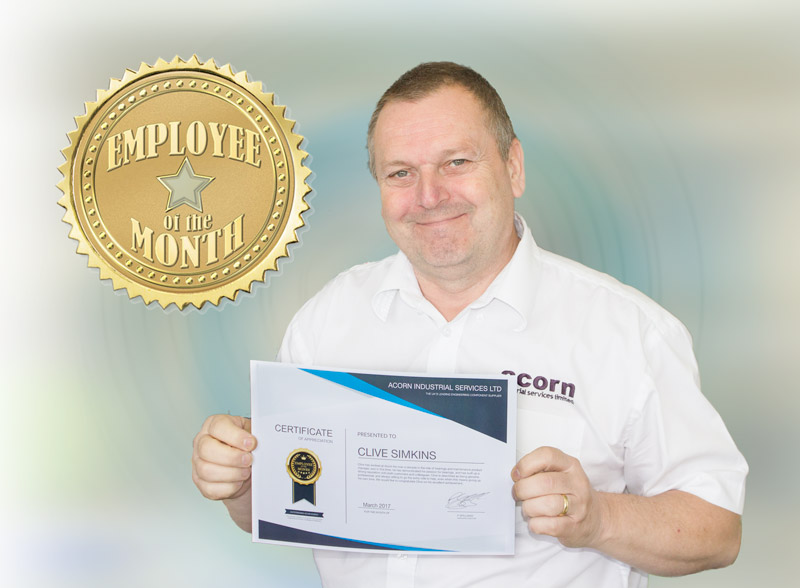 Clive Simkins has worked at Acorn for over a decade, after joining the business in November 2006 as Acorn's Bearing and Maintenance Product Manager. Prior to joining Acorn, Clive racked up over 18 years of experience at SKF, the world's leading bearing manufacturer.
Clive's passion and expertise for bearings and maintenance products is obvious to all that know him. He loves to help customers and engineers with their product selection and specification requirements, and he gets a real buzz from saving his customers time and money.
In his nominations, Clive is described as being genuine, professional, and always willing to go the extra mile to help, even when this means giving up his own time. His product knowledge and proactive attitude has earnt him a outstanding reputation with both customers and colleagues.
Outside of work, Clive enjoys doing a bit of gardening and trying to play golf, as well as taking his two dogs out for long walks in the countryside.
We would like to say a huge congratulations to our bearing guru Clive for his well-deserved award!