ContiTech Optimises CONTI® Professional Design Software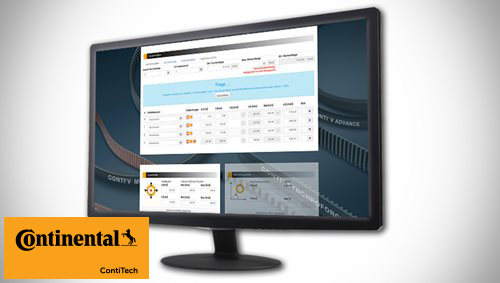 ContiTech have revamped their CONTI Professional Design Software to create an accessible and dynamic piece of software.
The application allows customers to select the perfect belt that fits their needs from ContiTech's full range; the application will replace the 'Conti Suite' design software from 2016.
What's different?
This new software boasts online accessibility via browser and without the need to download anything. Not only this, but it will also be suitable for use on mobile devices such as smart phones and tablets to allow for anytime use.
What's new?
Graphic revision of the user interface for better operability
Expanded drive visualization functions
Copying of projects for easy creation of variants
Forwarding of projects to other users
Automated creation of technical data sheets for all product groups
Can run on smartphones and tablets
Preselection of belts by properties (temperature range, oil resistance etc.)
Energy efficiency calculator
Available in 10 languages
You can find CONTI® Professional here and begin finding the most energy saving and efficient belt for your two-shaft, multi-shaft and open-ended belting requirements. See the range of ContiTech power transmission products and solutions ACORN® can offer.