Featured App of the Month: SKF Actuator Select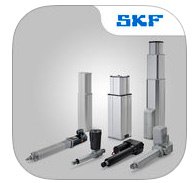 The SKF Actuator Select application (opens new window) allows you to select a product family, from Pillars, Linear Actuators, Rotary Actuators, and Controls, and then enter your required parameters. You are then presented with all appropriate products, which can be filtered and compared, to choose the best possible product for your application.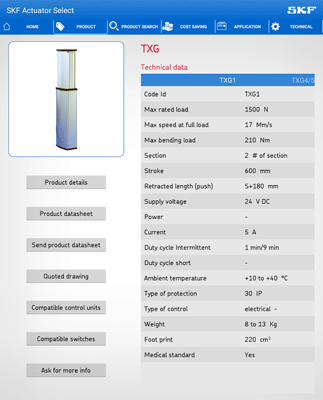 The main features of Actuator Select are:
Select from four complete product lines
Dynamic filtering of results
Results ranked by application
Product comparison (compare up to 3 products at a time)
Indication of compatible control unit for selected Pillar or Actuator
Link to product drawing, technical datasheet and catalogues
Actuator Select is available for both phones and tablets, and can be downloaded from both the Apple Store, and Google Play.