Featured App of the Month: NSK Troubleshooting (Bearing Doctor) App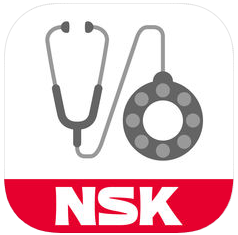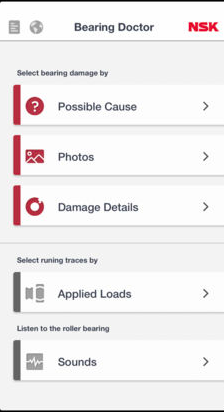 Damaged bearings can cause havoc with your machinery, often causing premature bearing failure leading to unexpected downtime and costly maintenance. Being able to identify and predict failure before it happens, means that measures can be taken to help prevent unexpected downtime!
This is where the NSK Troubleshooting Bearing Doctor App can help. The Bearing Doctor is an inspired tool that can help to identify bearing damage and predict when it will need changing out, thus helping to save engineers precious time and money.
In order to identify the causes of damage and predict breakdown time, the app asks you to select your bearings damage by either providing details, submitting photos or providing the possible causes for the damage.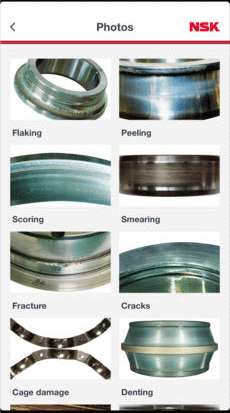 The type of damage to the bearing is then used to determine the possible cause of the damage, this is how failures can be predicted before they happen. Not only this, but the app also allows the user to access information about handling bearings correctly & correct mounting, lubrication and maintenance practices. This helps to show the user how severely these factors can affect bearing life.
Finally, to simplify the identification of the bearing damage for the user, the app also provides photos and recordings of typical types of bearing failures, so users can clearly identify their issue.
Overall, this app serves as a great aid to prevent premature bearings failure and can easily become an essential part of your preventative maintenance procedures.
The NSK Bearing Doctor App is available in 6 languages and is free on the AppStore and Google Play.
---
Don't miss out, subscribe to our emails and get the latest Tips, How-To's, Special Offers, and Industry & Company News!