Is automation the right step for your business?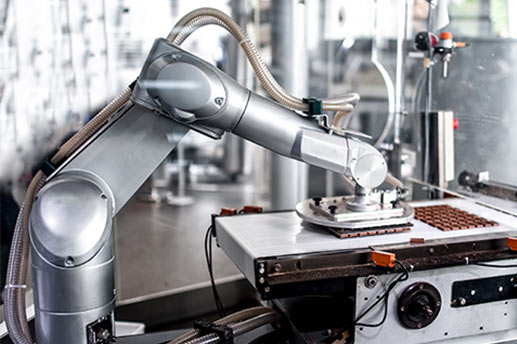 With production demands rapidly increasing whilst consumers seek lower prices than ever, the challenges faced in the manufacturing industry are clear. Many businesses are turning to machine automation systems to allow them to work smarter and faster than ever before. This is referred to as Industry 4.0, or the fourth industrial revolution, with humans and machines beginning to work closely together.
But how do you know whether machine automation is right for your business?
See ACORN's range of machine automation products here
Benefits of machine automation
Machine automation offers a flexible solution to the increasing production requirements of the manufacturing industry. It helps to reduce manual effort and associated labour costs, whilst delivering a consistent product quality every time.
Installing a machine automation system can help to improve employee experience. High production requirements can cause stress but when production is taken over by automation, either partly or wholly, some of this stress is relieved. Machine automation can also increase safety for employees working in hazardous environments, reducing the risk of worker injury.
Machine automation systems typically offer a return on investment in less than 12 months, thanks to their increase in productivity and improved margins. After this short payback period, the business is able to enjoy reduced operating costs and increased profit margins.
Concerns around machine automation
Machine automation is often thought of as being complicated to design, specify and install. Luckily, ACORN can help with this. We are there with you every step of the way, from system design and specification, through to installation. We supply complete system solutions, which are ready to install, keeping things simple for your business.
A common concern when it comes to machine automation is the setup cost. However, the initial cost of installing the system will be quickly outweighed by the increase in productivity and output, as well as the reduction in labour costs and waste.
The flexibility of machine automation systems is often questioned. If there is a change in the needs of the business or altered production requirements, businesses worry that they will require a new system. However, machine automation systems are highly reprogrammable, making them a highly flexible solution. As always, ACORN is on hand to help with this if required – just give us a call.
To discover how a machine automation system could work for your business, contact our dedicated linear division today.
---
You may also be interested in:
What is industry 4.0 and why is everyone talking about it?