June 2017's Employee Of The Month Award Presented To Harley Gray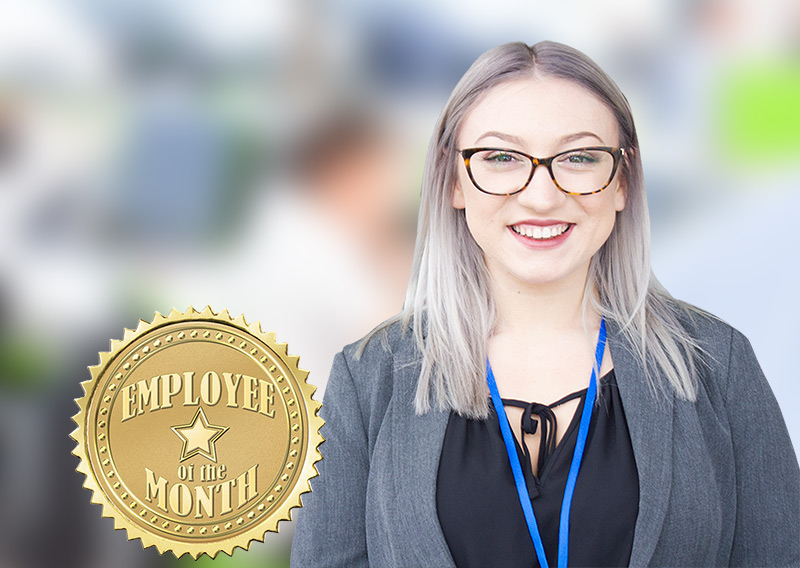 Harley began working for ACORN on 8th May 2017, as a receptionist and admin assistant at Rotherham Central Distribution Centre. Prior to joining Acorn, Harley studied Chemistry, Biology, Maths and Spanish at college, and later went on to work as a Customer Advisor for a private bank, dealing mainly with businesses, until she joined ACORN this year.
"When I joined ACORN, everyone was extremely welcoming, making me feel comfortable straight away. Everyone is always happy to help each other."

Harley Gray, Rotherham
In her nominations, Harley is described as always being willing to help in any way possible, and excellent at keeping everybody informed with what is going on. Harley has received nominations from both branches and directors – an outstanding achievement for someone so new to the business!
Outside of work, Harley spends most of her time at the gym with her partner, Chaz, and also enjoys cooking: anything from chicken dinners and fish & chips, to baking cakes and cookies!
On discovering that she had been awarded with Employee of the Month for June, Harley commented: "I was extremely surprised to find out I had even been nominated, so I couldn't believe it when I was awarded with Employee of the Month! I was extremely grateful and proud after reading the comments that people had put on the nominations, and I hope that they continue to feel that way about me as my time at ACORN increases. Thank you, everyone!".
We would like to say a huge congratulations to Harley for her amazing achievement, and look forward to many happy years at ACORN!