Three Ways That Split Bearings Can Help The Recycling Industry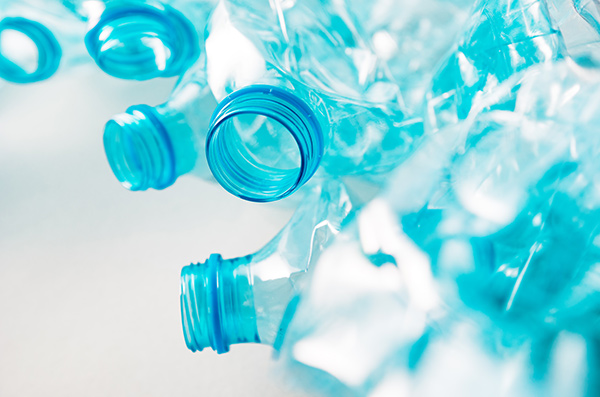 The recycling industry is a particular challenge when it comes to component selection. The tough conditions of the industry mean that any components need to be able to withstand harsh and abrasive debris, shock loads and vibration, as well as being able to keep up with the high volume of waste that needs to be processed on a daily basis.
Applications in the industry range from crushers and separators to conveyors and balers, and each application has its own individual challenges.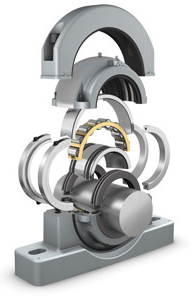 SKF Cooper's split bearing units have a unique design in which the rolling components are manufactured in halves which fit around the shaft. This simplifies shaft design and means that the bearing can be inspected, maintained and refitted in situ.
Demanding Conditions
The reliability of a recycling plant depends on the components' ability to withstand the demanding conditions of the industry, where contamination, vibration and shock loads are a daily occurrence.
Cooper's split-to-the-shaft bearings have been designed to stand up to even the toughest of conditions. With a range of sealing options available and the misalignment capability of up to 2.5 degrees, you can rest assured that your bearing is safe from contamination even in the dustiest of environments.
Reducing Downtime
One of the biggest benefits of split-to-the-shaft bearings is the ease of maintenance. These bearings can be inspected, maintained and refitted at the shaft, with no dismantling of surrounding equipment required.
In the recycling industry, where demand is high and machines are often operating continuously, time is money. Any reduction in the time taken for maintenance is welcomed with open arms. Cooper's innovative split-to-the-shaft design can reduce downtime by up to 88%, ensuring that the plant remains as productive as possible.
Read more about how Cooper's split bearings can help to reduce machine downtime here
Improving Worker Safety
Worker safety is paramount, and should always be considered a priority, whatever the industry. Research has shown that the less time is spent on performing maintenance in a recycling plant, the lower the risk of personal injury.
Thanks to their pioneering design, it is quick and easy to perform maintenance on SKF Cooper's split bearings. This reduces the amount of time that workers need to spend performing maintenance, reducing their risk of injury.
The removal of the requirement to dismantle surrounding equipment also improves worker safety, as there is no need to lift heavy shafts or to take apart potentially dangerous machinery.
Whatever the requirements of your recycling plant, ACORN is here to help. Contact your local branch today to find out how we can assist you.
---
Don't miss out, subscribe to our emails and get the latest Tips, How-To's, Special Offers, and Industry & Company News!