What makes Tsubaki chain so sustainable?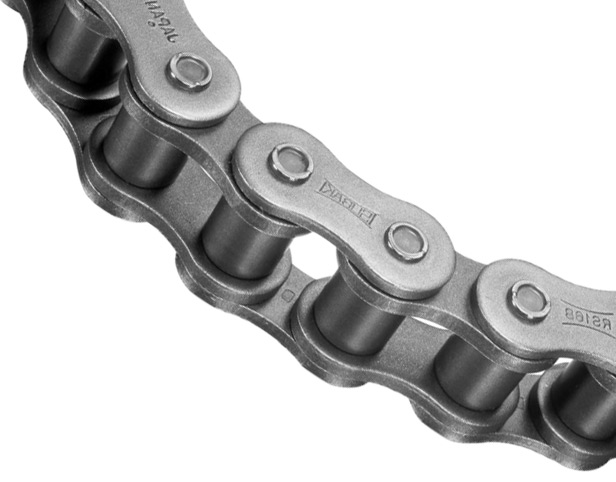 Sustainability is the key to manufacturing success in today's constantly changing world, and Tsubaki is an expert when it comes to manufacturing sustainable power transmission products.
Tsubaki's range of industrial drive chain is comprehensive, including GT4 Winner, Lambda Lube Free, Neptune and PC chain, providing solutions across every industry.
But what is it that makes Tsubaki chain so sustainable?
Longer wear life
With up to 35% wear reduction when compared to competitor chain, the extended wear life that Tsubaki chain can deliver is obvious. This increased life results in a reduction in CO2 emissions of up to 65%, as the chain does not need to be replaced as frequently as equivalent chains from other manufacturers. Less replacement chain therefore needs to be produced and disposed of, improving sustainability and helping to secure a better future for the world.
State of the art manufacturing facility
Tsubaki's state of the art manufacturing facility is committed to lowering consumption of both energy and resources through its manufacturing processes. Hazardous chemicals such as lead, cadmium, mercury and arsenic are avoided, as well as the harmful hexavalent chromium, reducing the environmental load created by the products.
Lubrication innovation
Drive chains by Tsubaki feature a range of innovative solutions to lubrication. For example, GT4 Winner chain has Lube Grooves which hold oil at the point of contact. This reduces the frequency of re-lubrication, as well as reducing lubricant leakage and subsequent contamination of the water system or seepage into soil. Tsubaki's Lambda chain and PC chain are both lubrication free, meaning that lubrication is not required for efficient operation.
Tsubaki chain is a sustainable method of power transmission which is ideal for a wide range of application across the majority of industries. Contact your local branch today to find out more.