Acorn Raise Their Customer Service Experience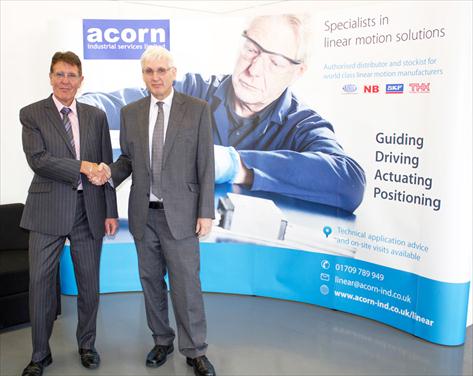 Ian Johnstone joins Acorn as a Linear Motion Systems Specialist
Acorn Industrial Services is dedicated to providing a customer service experience that is un-matched in the engineering industry. When purchasing bearings, linear motion products and other engineering supplies, talking to a person with real in-depth knowledge and experience can ultimately save the customer costs in both maintenance and service life, by helping them find the right solution for their application.
Ian Johnstone joins Acorn as a Linear Motion Systems Specialist, with over 13 years' industry experience, specialising in the specification and supply of linear motion systems. Ian thrives on providing an excellent service and is available to offer you help and advice in selecting the right solution for your application.
With Ian's experience, and the expanding range of linear products available from Acorn, he is able to advise on the optimum selection of products for a wide range of potential applications.
Acorn recognise that the commercial aspects of product selection and supply are of ever increasing importance. With a strong commercial background working with a wide variety of organisations, Ian can combine this with his technical expertise to offer solutions that are both technically proficient and commercially effective.
Ian Johnstone revealed: "With my extensive engineering background in linear motion, and the selection of linear motion systems available at Acorn, I believe we can create a great partnership and raise the customer service experience for our customers."
For further information please visit Acorn Industrial Services Ltd (Linear Division)

Ian Johnstone can be contacted on his mobile: 07585 525589 or via email: ijohnstone@acorn-ind.co.uk