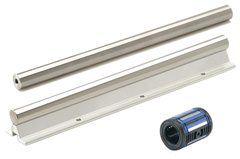 Linear bushes and shaft remains a widely used method of providing linear guidance. As shafts are often used simply supported, they can be a straightforward and effective method of providing an economical guidance solution.
Shafts and bushes are available from a 5mm to 800mm diameter. Shafts are available in Ck53/Cf53 steel, chromium plated steel along with two grades of corrosion resistant steel. Hollow shaft is also available.
Many different types of bushes are available: compact and standard (ISO series 1 and 3); open; closed; self-aligning and clearance adjustable. Bushes can also be supplied in housings, further simplifying installation.
Please download the catalogues available on this page for further details.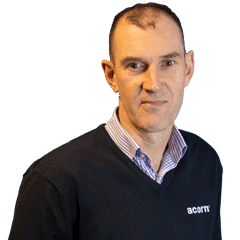 Expert Linear Advice
THK Downloads
SKF Downloads
NB Downloads