Linear roller guides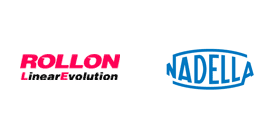 Both Rollon and Nadella Guide Roller Systems offers features which can make them a more suitable alternative to profile rail guide systems. See below for further information or contact our Linear Division to discuss your requirements with an expert.

Linear Roller Guides utilise rollers, rather than recirculating ball bearings, moving most commonly within a rail but also on the outer profile of the rails. These types of rail system offers several advantages:
As the rollers are sealed and they move on open raceways, linear roller guides are suitable for linear guidance within contaminated and dirty environments. Particulate and other contaminations entering the raceways of recirculating ball profile rail guides is a common cause of failure; linear roller guides eliminate this problem.
Profile rail guides typically require a parallelism requirement between rails in the range of 50-100 microns. This can be time consuming and difficult to achieve, particularly with wide spans between rails. Linear roller guides can accommodate a much higher degree of lack of parallelism ~ often in the millimetre, rather than micron range. This makes roller guides much easier, and thus less costly, to install and set up.
Linear roller guides also use a mixture of concentric and eccentric rollers, potentially allowing the user to set up and adjust the running characteristics required (i.e. adjust the preload).
Roller guides also offer high running speeds and accelerations, with a quiet, smooth movement.
Please download the catalogues available on the right for further details.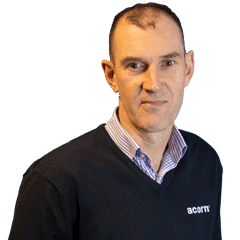 Expert Linear Advice
Rollon Downloads