Poly V-belts
The Poly V-Belt, or Ribbed Belt as it is also known, resembles a flat belt – but with V-shaped ribs along the inside surface for increased friction force between the pulley and the belt.
Acorn hold the largest range of Poly V-belts available in the UK and are distributors for Hutchinson - The leading Poly V-belt manufacturer.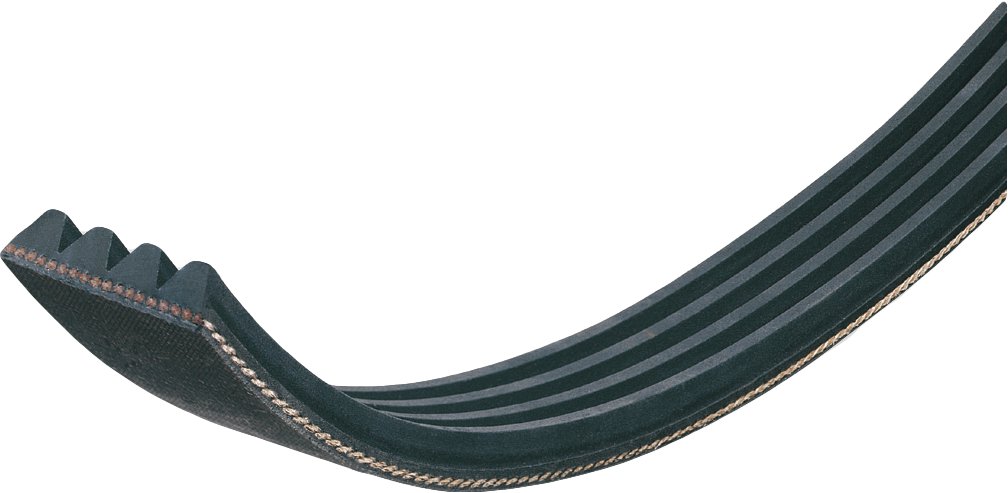 Ribbed Belts require less energy to bend around the pulleys and can therefore transfer power more effectively to the driven pulley.
Acorn offers what is probably the fastest service available in the UK on Poly V-Ribbed Belts and Timing Belts. Cut in-house to your required number of Ribs within minutes of your order, Acorn offer 1000's of Poly-V and Timing Belt sizes in an unlimited number of Rib or width combinations - all available from stock and despatched same day.
Features & Benefits
V-shaped ribs on the inside of the belt
Increased friction force
Transfers power very effectively