Synchrochain belts
Break free from ordinary chain drives with Contitech Synchrochain and Synchrochain Carbon Industrial Timing Belts.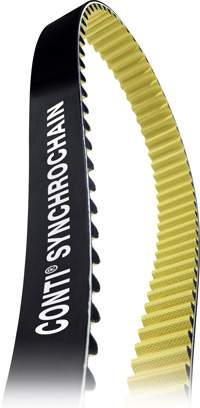 CONTI SYNCHROCHAIN® has been developed for extreme applications where large power output, high torque and high speed needs to be transmitted reliably.
ACORN® is an authorised distributor for CONTITECH SYNCHROCHAIN and SYCHROCHAIN CARBON Industrial Timing Belts. For further infomration visit our CONTITECH SYCHROCHAIN page.