About us
Supplying genuine, high quality engineering and maintenance products at competitive prices.
ACORN® is one of the largest stockists of bearings, linear motion systems, power transmission products and maintenance equipment in Europe. With over thirty five years' experience in distribution, ACORN has built an unrivalled reputation for outstanding customer service, product choice and customer solutions.
"We believe in supporting you and your business every step of the way – from providing technical help on product selection, through to the on-time supply of your order."
Award winning customer service
ACORN® has been delivering service excellence since 1983. We offer prompt and reliable delivery, technical support and solutions via our dedicated product specialists.
Fast and reliable single sourcing
With over six million stocked items, we can offer you both cost and time savings from single sourcing, with a wide choice of brands and products.
Support you and your business can depend on
Whether you need expert technical product and application advice from our regional specialists, on-site visits and training or same day/next day delivery from stock – we are there to provide the support services that really add value to your business. Our support commitment is reflected by our 99% 'on time' delivery rate and accurate product picking record.
Official SKF distributor
As an SKF authorised distributor in the UK, we offer you one of the largest stocks of SKF bearings in Europe along with SKF power transmission, SKF linear motion and SKF maintenance products across our branch network. Our support services include our EDC24 service, putting SKF's entire European Distribution Centre within your reach – ensuring your SKF products are available for collection or despatch from Acorn by 7:30am the following morning.
In addition to the central distribution centre in Rotherham, Acorn has outlets throughout the UK including regional distribution centres in South West, Midlands, East Midlands, Deeside, North West, North East, Scotland & Fife.
Through a fleet of delivery vans and extensive stock range, comprising over 40,000 product lines, Acorn ensures that Industry leading brands are always available for immediate same day despatch.
On-site visits and training – we are there to provide the support services that really add value to your business.
Expert Product Managers provide technical help and advice or on-site visits, and can advise you on products for your particular application, with dedicated divisions available for Bearings, Power Transmission products, Couplings & Drives, Linear Motion and Maintenance Products.
Microsoft's latest software technology is installed at all branches to enhance Acorn's working practices and fine tune efficiency throughout the distribution process, from stock management to logistics, resulting in a superior customer experience.
Acorn's strategy for the future is to continue leading the way, bringing the latest technological innovations and industry solutions to you the customer. Please Contact Us with your enquiries.
---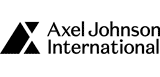 Acorn Industrial Services Ltd. is part of Axel Johnson International, a global industrial group that acquires and develops companies in strategically selected niche markets, primarily technical components and industrial process solutions.
The group is an active and long-term owner whose mission is to drive business development and growth. It builds and develops groups of companies with shared strategic objectives, stimulating joint initiatives and knowledge sharing. Axel Johnson International has six business groups: Driveline Solutions, Fluid Handling Solutions, Industrial Solutions, Lifting Solutions, Power Transmission Solutions and Transport Solutions. Axel Johnson International has an entrepreneurial culture where decentralised and committed leadership enables quick decisions. The group has four focus areas: digitalisation, service, sustainability and people development.
Axel Johnson International is headquartered in Stockholm, Sweden. The group comprises more than 150 companies in 30 countries. Axel Johnson International is part of the Swedish family-owned corporate group Axel Johnson.
www.axinter.com (opens new window)
Sustainability
ACORN® is part of Axel Johnson International's group-wide sustainability work. Sustainability is one of the group's guiding principles and a fundamental part of the business strategy. Axel Johnson International believes in businesses as a driving force for change. Learn more about how the group works towards a more sustainable industry on Axel Johnson International's dedicated sustainability website: sustainability.axinter.com (opens new window)
ACORN® is the registered Trade Mark of ACORN INDUSTRIAL SERVICES GROUP LTD
Download an account appliction form today (opens new window)