Tyre couplings
Speak to our couplings expert
ACORN® is one of the largest suppliers of Tyre Couplings in the UK. Bob Wright, our dedicated coupling specialist, is on hand to assist you in finding the right coupling solution for your application. Bob can also come and visit your site should you require.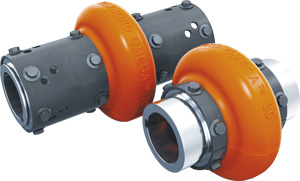 As an authorised distributor for Rexnord, TB Wood's, Renold and SKF, Acorn offer these popular tyre coupling brands from stock:
Flex Couplings are available with various different elements: tyres, flanges and spacers. The tyre, which is positioned between the two metal hubs, transmits the torque.
Features & Benefits of the Flex Tyre Coupling
Easy installation
Excellent resistance to shock loads
Vibration dampening
Virtually maintenance-free
Can accommodate angular, parallel and axial misalignment
Also available as flex spacer