Brands in the spotlight: THK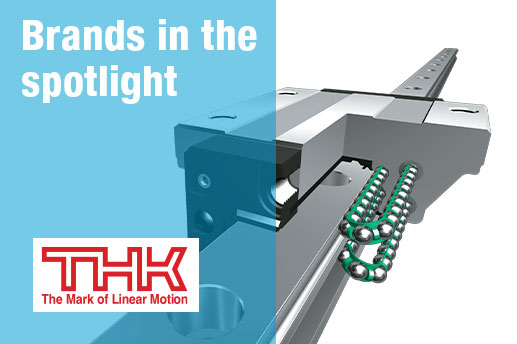 THK has been known as a leader in linear motion technology for many decades, supplying premium quality linear motion products to businesses across the globe, across every industry.
The THK name is synonymous with performance, delivering unique solutions to stand up to the challenges of each industry. That's why THK is one of the leading linear motion manufacturers in the world today.
But how much do you know about THK?
In this article, we will uncover the truth about THK, giving you a unique insight into the company and the linear motion products that it offers.
Tell me more about THK
Established in Tokyo in 1971, THK was originally known as Toho Seiko Co. Ltd. After just a year of trading, THK became the first company in the world to develop a product that could deliver liner motion through rolling contact, known as the Linear Motion (LM) Guide.
From this point onwards, THK has gone from strength to strength, extending its product range dramatically and distributing reliable linear motion products to businesses across the globe.
The name THK stands for 'Toughness', 'High Quality' and 'Know-how'. This gives you a clear insight into the values that THK holds and the standards that the company work to. These three key principles are evident in everything that THK does, from the development of new products to its streamlined and innovative manufacturing process.
What products does THK offer?
After the pioneering design of the world's first ever Linear Motion Guide in 1972, THK quickly became a world leader in linear motion technology. Over 50 years after THK was first established, the company now manufactures a wide range of premium quality linear motion products, including ball splines, ball screws and linear actuators.
Let's take a look at some of THK's best-selling linear motion products.
THK linear guides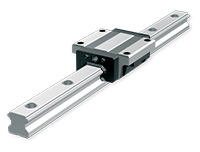 With high rigidity linear carriages and premium quality linear guide rail, it's easy to see why THK's linear guide assemblies are so popular. These innovative assemblies promote high levels of accuracy combined with low friction operation.
THK ball splines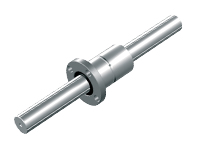 THK ball splines feature rolling elements which are accommodated in the spline nut. These balls transmit torque along precision-ground raceways to facilitate smooth and accurate linear motion. Thanks to the ability to preload, ball splines can provide high levels of positional accuracy even in environments subject to vibrations and impact loads.
THK ball screws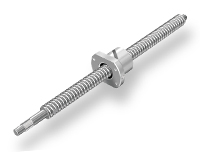 Featuring recirculating ball bearings, THK ball screws provide an efficient method of converting motion from rotary to linear. THK offers a variety of both rolled ball screws and ground ball screws to suit a wide range of applications and industries.
THK telescopic rails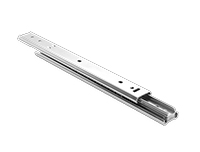 With a highly compact design, THK telescopic rails deliver an economic linear motion solution which is quick and easy to install. These components are able to carry heavy loads at moderate speeds, making them ideal for use in a broad range of applications, including furniture, railway, medical and automotive industries.
THK linear ball bearings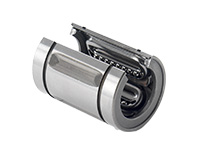 THK linear ball bearings features low friction operation to deliver highly accurate linear motion. These linear bearings have been innovatively designed for performance and are used in combination with a cylindrical LM shaft.
THK linear bearing units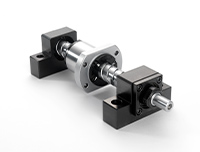 With low maintenance requirements, THK linear bearing units help to promote uptime and maximise your productivity and profitability. If you're looking for precision and rigidity in even the toughest of operating environments, THK linear bearing units are ideal.
THK linear actuators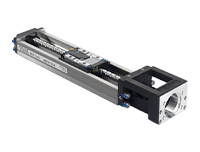 For precise and accurate positioning, THK linear actuators could be the solution. These linear actuators combine a ball screw, accurate linear guidance and the associated end support bearings within a single module, for easy to install linear motion.
THK electric actuators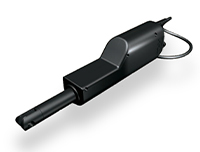 Ideal for use in many different automation and industrial processes, the THK CRES rod actuator offers simple and compact linear motion. Not only that, but it's also IP55 rated and CE compliant, making it suitable for use in a wide range of environments and industries.
THK cross rings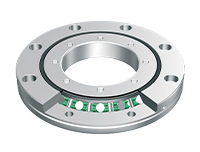 The THK cross roller ring is an innovative roller bearing that can accommodate loads in every direction. This is a result of its unique orthogonally arranged cylindrical rollers. This bearing also features high rotational accuracy, making it ideal for use in many different applications across a broad range of industries.
Where to buy THK linear
The THK name is synonymous with quality, innovation and performance. That's why businesses across the globe rely on THK for its high performance linear technology. But where can you purchase THK linear?
At ACORN®, we're proud to say that we stock more THK linear than any other THK stockist in the UK. Through our unique Linear24 service, we are able to despatch THK linear rail and carriage assemblies within just 24 hours, helping you to avoid downtime and prioritising your productivity.
If THK linear sounds like it might be the right fit for your business, we're here to help. We have a team of linear specialists on hand who are ready to assist you in finding the right linear products for your application. We will take the time to understand the unique requirements and challenges of your business and then work with you to find the perfect solution.
If you're thinking about switching to THK linear, contact our linear specialists today.