Improve your profit margins with machine automation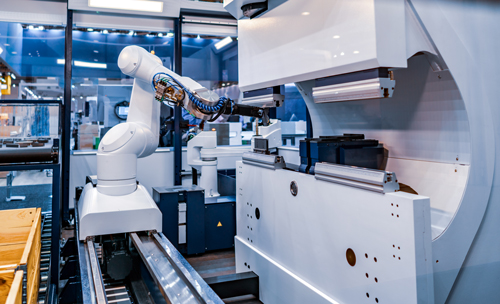 Machine automation is well known for improving the safety, efficiency and reliability of a business. But what if we told you it could also increase your profitability?
Rapidly increasing in popularity, machine automation is simplifying the world of manufacturing. With variables such as temperature, speed and pressure able to be controlled at the click of a button, automation is greatly improving the efficiency of businesses across the globe.
In the industry of manufacturing, machine automation has been able to greatly enhance productivity. Less workers are needed to produce the same number of manufactured goods, lowering costs for the business and increasing profitability.
Machine automation also facilitates shorter lead times as goods can often be manufactured quicker. This means that customers benefit from quicker delivery, improving customer experience. With turn-around time slashed, this means that more goods can be manufactured in one day, giving the business the opportunity to further increase their profits.
With sustainability a key consideration in today's world of manufacturing, the reduction of waste has never been more critical. Machine automation reduces the risk of human error, allowing for consistency in the quality of produce. A reduction in the amount of goods which are rejected or returned means that less profit is thrown away.
Machine automation can also have a positive impact on energy efficiency. Efficiency is constantly monitored and adjustments can be made to ensure that machinery is running at optimum efficiency. As well as ensuring sustainable operation, energy efficiency also helps to reduce the cost of operation, promoting profitability for the business.
In the long term, machine automation is essential for a business to remain competitive. If a business chooses not to automate some of its processes, it will eventually lose profitability to other automated production lines, who will gain a competitive advantage.
To find out more about how machine automation could improve profitability in your business, contact our dedicated linear division today,