Introducing Paul Speight: ACORN's Power Transmission Product Manager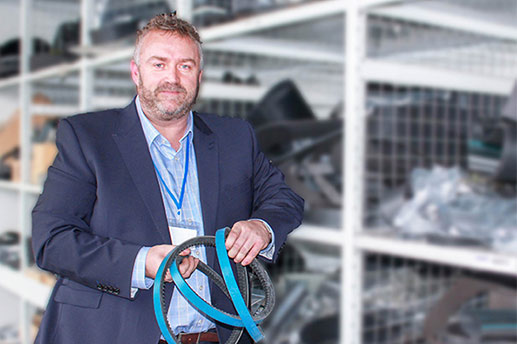 To celebrate his recent promotion to Power Transmission Product Manager, we caught up with Paul Speight to find out about his past experience in the industry, as well as how he sees his new role developing.
What experience do you have in the power transmission industry?
I began my career with a leading belt manufacturer just over 18 years ago, and I have been in the industry in different guises ever since. In this time, I have been a supplier to ACORN, a customer, and now an employee. I joined ACORN as Sales Advisor at the Deeside branch in 2017 where I have enjoyed assisting customers with their power transmission application requirements.
What benefits does ACORN's power transmission product offering bring to customers?
Being one of the largest stockists of Power Transmission products in Europe, we are able to identify, locate and supply even the most unique of components from our UK branch network, or if necessary, directly from one of our manufacturing partners. This allows our customers to keep their downtime to a minimum, and feel safe in the knowledge that ACORN is behind them every step of the way.
How do you see ACORN's power transmission offering developing in the future?
It's an exciting time ahead for ACORN's power transmission offering. We have partnerships with world class manufacturers, outstanding stock availability and excellent technical backup, which is matched by the ongoing development of our very own in-house brand of products, Protorque.
What are you most looking forward to in your new role as Power Transmission Product Manager?
I am looking forward to passing on some of the invaluable experience that I have gained over the years, assisting our branches and their customers across the UK, and further developing ACORN's power transmission range.