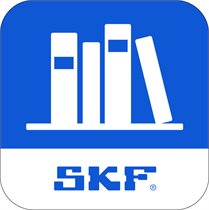 In today's world, we don't always want to wait for paper copies of data sheets and catalogues. What we really want is reliable, up to date information, from sources we know we can trust, on demand.
SKF Shelf is a mobile app which provides you with instant access to a wealth of SKF product brochures, data sheets and technical articles. The content is sorted into categories, and the search function allows you to find what you need quickly and efficiently.
The documents held within the app are regularly reviewed and updated, so that you can rest assured you are seeing only the most up to date and accurate information.
Thanks to SKF, you can have a myriad of trustworthy digital information at your fingertips, ready to access whenever you need it.
To download the app for Android or iOS, visit www.skf.com/skfshelf