Featured App of the Month: Continental Make Power Smart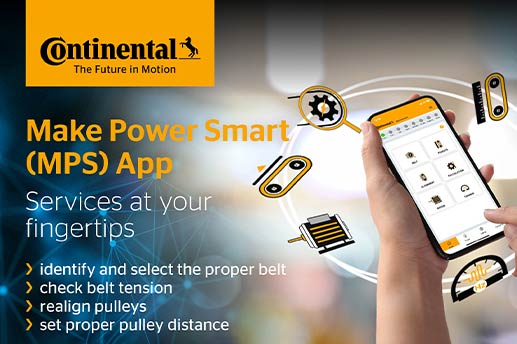 Pitched as "the smart way to replace manual work", Continental have added the new 'Make Power Smart App' to their growing portfolio of mobile apps. Working as a form of condition monitoring, this digital tool allows users to get an interactive analysis of their belts alongside important information on their condition.
The app includes features that aids the user in:
Gathering information
Identifying and selecting belts
Measuring centre distance of pulleys
Alignment of pulleys
Calculation of belts for two-pulley drive systems
Collecting information on engines/motors
Measuring belt tension
Overall, this app shows a lot of potential to enable the easy improvement of belt drives quickly and effectively on-site. The Make Power Smart App is available for both Apple (AppStore) and Android (Google Play) phones.