Reduce maintenance costs

No re-lubrication required
No need to re-lubricate SKF Food Line bearings saving on lubricant and labour costs
Reduce downtime costs

Reduce unplanned downtime
Avoid food safety incidents, bearing service faults and personal injuries.
Reduce environmental costs

Uses 33% less water
Less water needed for cleaning excess grease off open bearing units.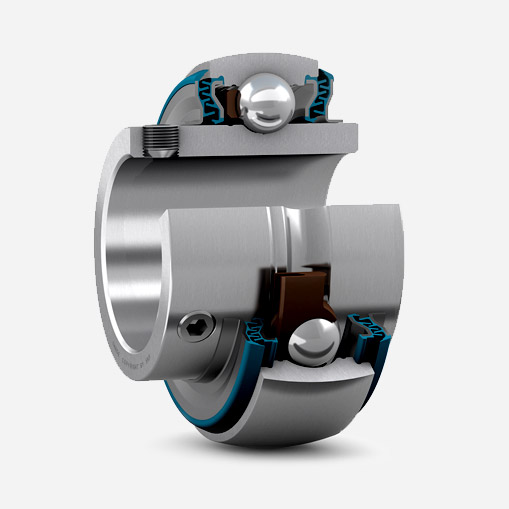 Designed with food safety in mind
SKF Food Line bearing units have been designed by experts in food safety with hygiene, productivity and sustainability at the forefront of the design process.
An innovative sealing technology extends bearing life, reducing downtime, optimising productivity and increases sustainability.
Designed for Hygiene
An innovation in hygienic bearing design
The new Food Line - Blue Range showcases an exceptionally hygienic design, making the units easy to clean and preventing bacteria from being harboured within the units. Angled surfaces promote self-draining, whilst smooth outer edges make cleaning quick and easy.
"Superior bearing performance and outstanding reliability"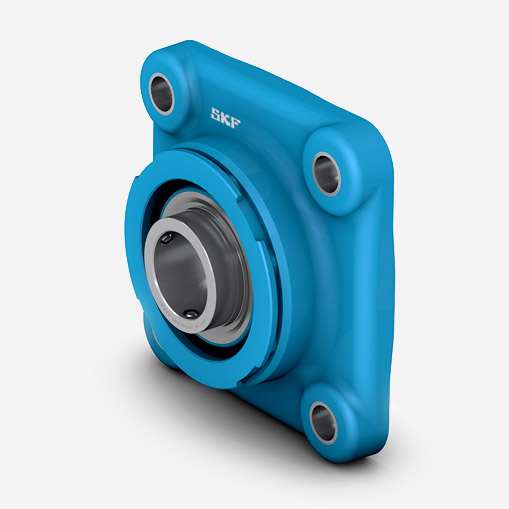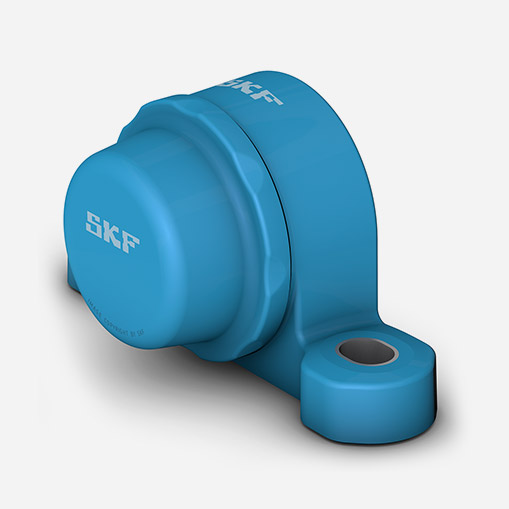 Designed for sustainability
Improve the sustainability of your business
The SKF Food Line - Blue Range is available in a variety of unit styles to suit every application. With an ultra-hygienic design, the SKF Food Line unit uses around 33% less water for cleaning. These units don't contribute to landfill, as 59% of the unit is recyclable and 41% is energy-recovered.
Click on the tiles below to see stock availability.