Lubrication systems
SKF has used its lubrication expertise to develop suitable lubrication systems that properly feed lubrication points, thereby creating synergy between SKF lubricants and SKF lubrication systems.
With SKF's acquisition of VOGEL and SAFEMATIC lubrication systems, SKF lubrication range now covers lubricants, lubricator equipment, lubrication analysis, state-of-the-art automatic lubricators and centralised Lubrication Systems.
Centralized lubrication systems are classified in accordance with their function and type of lubricant distribution:
​Restrictor systems
Single-line systems
Dual-line systems
Multi-line systems
Progressive feeder systems
Oil and air systems
Please contact your nearest Acorn Branch to discuss your requirements further.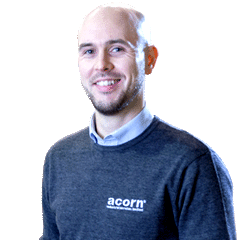 Need some advice?