Worm gear motors
Bonfiglioli ground finished wormshafts, along with precise machining, result in optimum drive efficiency, as well as low operational noise.
Extensive customisation of the worm gear motor is possible through the wide range of flexible options available, including mounting options, shaft configurations and motor interface. Helical worm and double worm versions are also available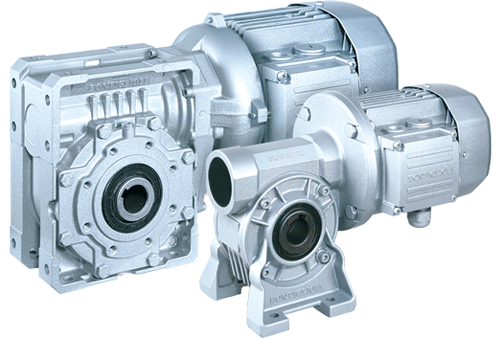 The option of Enhanced Protection is also available, which makes the gear motor suitable for use in the food and beverage and pharmaceutical industries. The epoxy coating which is applied to the gear motor provides superior abrasion and corrosion resistance, whilst being both lead and chrome free, as well as having FDA and NSF approval.
Worm gear motors are commonly found in the following industries: