ACORN Aids In Success of Glenrothes-Based Bike Team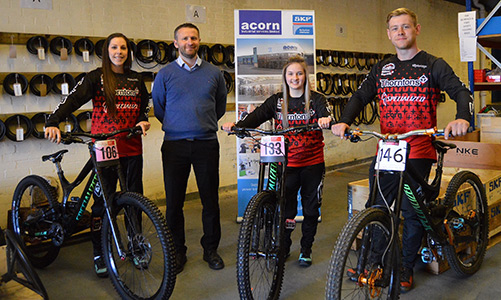 Congratulations to the Bikers Boutique Downhill Team at Leslie Bike Shop in Glenrothes on a successful 2018 season!
ACORN Fife have sponsored the team since 2015, supplying SKF thin section radial ball bearings and SKF miniature bearings, replacing all the manufacturer's factory bearings in the pivot, suspension and hub bearings on the bikes. This enhances the bikes' performance, along with dramatically outlasting the factory specified bearings.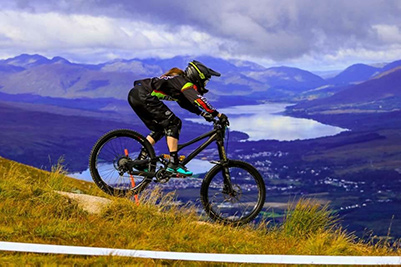 This has given the team the reliability they demand and the confidence to push the bikes to their limits, knowing that the components are up to the job. The Fife branch has also provided technical advice where required to get the most out of the product, and as a result of the sponsorship have helped many other keen mountain bikers in improving their bikes.
The team's successes this year consist of several victories, including podium finishes at the first Scottish and National events, and a Scottish Championship title.
Team manager Mark Wilson commented:
"The support Phil and the team at Fife have given us has been invaluable. The SKF bearings have allowed us to keep our team bikes running smoothly, giving our athletes the best equipment to compete on. Downhill racing is an excellent test for the SKF bearings with them being subject to the most extreme of conditions. We have always found them to be up to the task and massively fit for purpose. We take every opportunity to recommend SKF bearings, passing the Fife branch's details to prospective customers."
We wish the team good luck in their upcoming 2019 season!