ACORN Midlands set to power into the future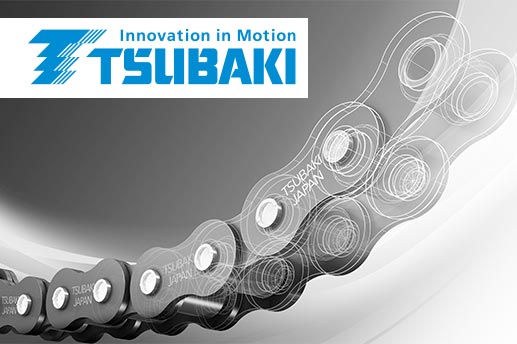 As ACORN Midlands moves from strength to strength, the Acorn Industrial Services Group is investing in its bright future. A vastly increased stock holding, and new-look branch livery will secure the branches status as a leading power transmission solutions provider for the region.
Increasing the stock holding exponentially has enabled the branch to service customers with same-day delivery on a wide range of products from stock. However, the most notable addition is the full range of Tsubaki solutions chains, including their latest release, Titan Anti-dust & Abrasion Chain.
Greg Sharp, Tsubaki's Country Manager, commented: "Tsubaki is a world leader in roller chain innovation and can offer chain solutions that reduce wear, maintenance requirements and can improve worker safety. Not only this, but each chain brand has exclusive attributes that make it especially suited to the industry it's designed for, offering bespoke benefits to the end-user."
Midland's branch now offers some of the most advanced chains in the European market, such as Tsubaki's GT4 Winner, Lambda, Neptune, PC Chain, Stainless Steel and Titan from their Oldbury based Regional Distribution Centre.
When asked about the branches future, Midlands branch manager, Andy Stokes, commented: "ACORN Midlands have been servicing the area for over 22 years. The extra investment into innovative power transmission products, coupled with the teams 87 years combined industry experience, will enable us to provide specialised expertise in power transmission products and solutions."
With this specialised knowledge, the branch can offer unique solutions to customers, including bespoke chain manufacture and chain cutting services which compliments the branches already vast range of Bearings, Couplings & Linear motion products. Midlands also offer a 24/7 out-of-hours service to its customers, ensuring products are always available when needed.
Find out more about the branch and its experienced team here.