ACORN partners with Petro-Canada Lubricants to enhance productivity in every industry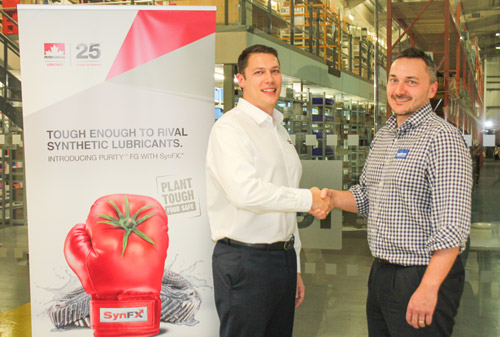 Acorn Industrial Services Ltd is proud to announce its new partnership with Petro-Canada Lubricants to distribute their range of over 350 specialist lubrication products, including lubricants, greases and speciality fluids.
Founded over 30 years ago, Petro-Canada Lubricants boasts one of the world's largest base oil refineries. This refinery produces high quality base oils with outstanding levels of purity, which is used to produce lubricants that improve productivity and reduce equipment downtime in every industry, from food and beverage to mining and quarrying.
ACORN has invested in a large stockholding of Petro-Canada Lubricant's lubrication products to ensure that customers have same day access to a vast range of premium quality lubricants to suit their individual application requirements.
Wayne Gilbank, ACORN's Digital Manager, commented: "We chose to partner with Petro-Canada Lubricants due to their strong reputation for outstanding service, as well as their market-leading status in base oil production. Petro-Canada Lubricants offers one of the widest ranges of lubrication products on the market today, providing our customers with same day access to more lubrication products than ever before."
Petro-Canada Lubricants' products also come with the reassurance of a no-nonsense warranty. This means that damaged equipment will be repaired or replaced if it results from a lubricant defect.
Kerry Larkin, Petro-Canada Lubricants Sales Manager for UK & Ireland, added: "Petro-Canada Lubricants is proud to partner with Acorn Industrial Services as a distribution partner in the UK. With a strong distribution network, warehousing capability, standard next day delivery, dedicated specialists and a strong online platform, Acorn Industrial Services will help Petro-Canada Lubricants deliver performance ready products when you need them the most."
For more information about ACORN's new partnership with Petro-Canada Lubricants, or the increased offering of lubrication solutions for your industry, contact your local sales team today.