Four reasons to buy KTR ROTEX® couplings from ACORN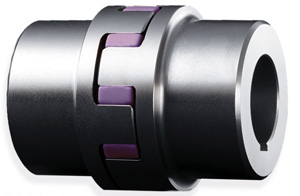 The range of flexible couplings on the market is vast, with every manufacturer making different promises. How do you decide which coupling to choose? And does it really matter where you buy it from?
In this article, we examine the reasons to choose KTR ROTEX® couplings, as well as the benefits of buying ROTEX® couplings from ACORN.
Enhanced performance
KTR ROTEX® couplings are able to transmit high levels of torque, despite their relatively small dimensions and low weight. They also exhibit excellent dampening properties against torsional vibration and shock impacts. This helps to protect surrounding equipment and extend service life.
Reduced downtime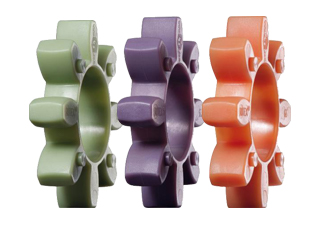 The extended service life of KTR ROTEX® couplings means that replacement intervals are extended, reducing machine downtime. These couplings are also failsafe, meaning that the coupling is still able to function in the event of elastomer failure, so that replacement can be carried out outside of service hours.
ROTEX® couplings are also maintenance free, meaning that no break in operation is required to adjust or lubricate the coupling.
Save time and money
It's common knowledge in the world of engineering that if you need a bored and keyed coupling, you have to choose between waiting for up to a week for it to be manufactured or paying over the odds to have it bored, keyed and shipped quickly.
At ACORN, we don't think you should have to make that choice. The success of your business is important to us and want to help you get back up and running as quickly as possible, without having to pay out.
We hold a wide range of bored and keyed KTR ROTEX® couplings in stock, so that you could be fitting your new coupling the very same day, saving you both time and money.
Experts on hand
At ACORN, we have product specialists on hand to give you assistance, whatever your situation. Whether you're designing a new system or looking to improve existing machinery, our experts have years of experience to share with you.
For more information on KTR ROTEX® couplings, Contact our dedicated couplings division today.