1-20 of 73 products
How do high-performance actuators work?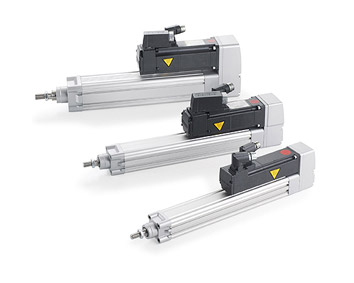 High-performance actuators comprise of a mechanical actuator and a motor/controller enabling them to offer a variety of specific movements such as stroke, speed and acceleration.
The Ewellix CASM range of high-performance actuators offer the same principal dimensions as pneumatic cylinders, allowing for easy replacement and can be supplied with a Siemens or a Dunkermotoren brushless DC motor.
Using the Ewellix programming tool, the Dunkermotoren brushless DC motor can be programmed from a PC, allowing easy set up and change.
For higher forces up to 320kN, ACORN offers the Ewellix Compact Electric actuator range. This can be used to replace hydraulic cylinders, for example.