Servo actuators

Electric actuators are becoming increasingly popular, with many companies now choosing to replace their existing pneumatic cylinders with electric actuators. The electric actuator is fast becoming the preferred choice for factories and processing plants around the world, due to its increased energy efficiency and much lower greenhouse gas emissions, which make it a more environmentally friendly and cost effective solution.
Servo Actuators comprise of a mechanical actuator and a motor/controller enabling them to offer a variety of specific movements such as stroke, speed and acceleration.
The SKF CASM range of servo actuators offer the same principal dimensions as pneumatic cylinders, allowing for easy replacement and can be supplied with a Siemens or a Dunkermotoren brushless DC motor.
Using the SKF programming tool, the Dunkermotoren brushless DC motor can be programmed from a PC, allowing easy set up and change.
For higher forces up to 320kN, Acorn offers the SKF Compact Electromechanical Cylinder range. This can be used to replace hydraulic cylinders, for example.
For more details please download the catalogues opposite.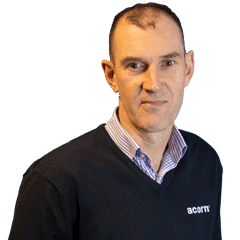 Expert Linear Advice