1-20 of 87 products
How can fitting tools help with the mounting and dismounting of bearings?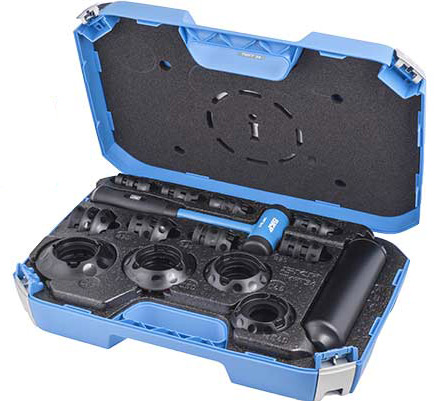 The SKF TMFT 36 Bearing fitting toolkit is designed for quick and precise mounting of bearings, minimising the risk of bearing damage.
The right combination of impact ring and sleeve allows effective transmission of mounting force to the bearing ring with the interference fit, minimising the risk of damaging the bearing's raceways or rolling elements.