1-20 of 101 products
What are the features and benefits of Rexnord Omega tyre couplings?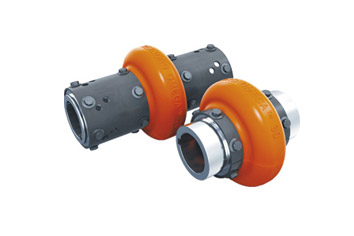 Rexnord Omega Couplings are available with various different elements: tyres, flanges and spacers. The tyre, which is positioned between the two metal hubs, transmits the torque.
Omega E Elastomer Couplings are used in a variety of industries including pumps, compressors, industrial fans and mixers.
Rexnord Omega E Elastomer Couplings are ATEX II 2GD c T5 compliant
Features & Benefits of the Omega Flex Coupling
Split in half flex element for easy assembly and disassembly
Torsionally soft flex element cushions shock loads and vibration, extending equipment life
Interchangeable hubs allow for reduced inventory
Polyurethane-to-metal bond eliminates assembly and slippage problems associated with mechanically clamped designs
Material flexing design allows visual inspection during operation