What is a Cooper bearing?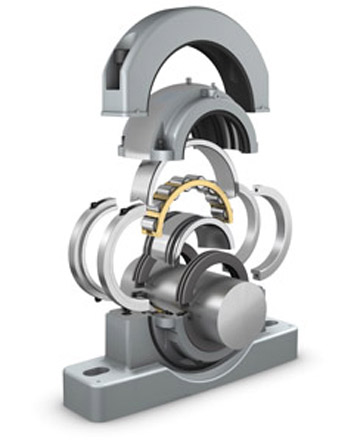 The Cooper bearing or split roller bearing was invented in 1907 by Thomas Cooper and is still manufactured on the same site today. Cooper now utilise the latest in manufacturing technology to produce the split bearings, all with the expereince and commitment from a manufacturing team with an average of 15 years length of service.
What can the Cooper split roller bearing do for your business?
What sets the Cooper's split bearings apart from the standard solid bearing is its flexibility. Easier to install, maintain and replace, the split roller bearing is an economical option that can drastically cut your machinery downtime.
The ideal solution
Reduce machinery maintenance costs and repair downtime
Invaluable in hard to reach or inaccessible locations
Eradicates the need to dismantle machinery when repairing or replacing the bearing
When disassembling, it is easier to lift and handle the split bearings smaller components in cramped or inaccessible conditions.