Acorn brothers faced the toughest marathon in the UK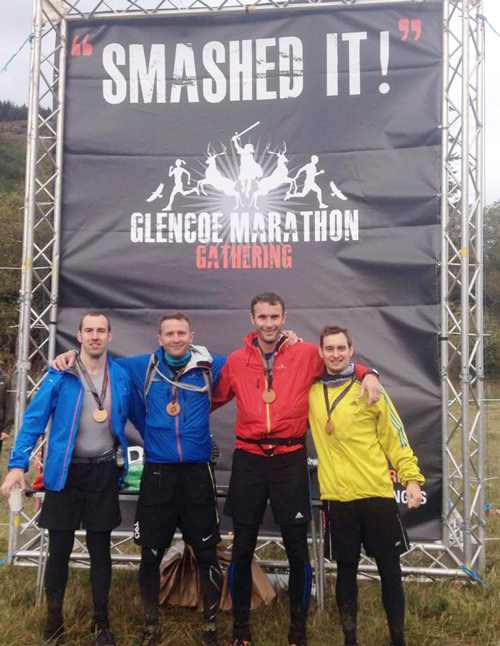 Phil and Nev Mclaughlin, from the Acorn Fife Branch – the newest bearing and power transmission distributors in Glenrothes, took on the Glencoe Marathon on Sunday 5th October. The full 26.2 miles is an off-road marathon that runs through the heart of Glencoe and into the foothills of Ben Nevis.
The marathon ascends a total of 1608 metres through the heart of Glencoe, including a 500 meter climb up the Devil's Staircase.

A total of 417 people raced on the day, Phil was the 169th person to finish the race in 5 hours and 20 minutes, and Nev finished 210th in 5 hours and 29 minutes.

The brothers and two friends from Glenrothes in Fife took on this challenge in memory of Alan Suttie, father to Phil Suttie (pictured left) who recently passed away from Motor Neurone Disease.

The group raised money for Project Northern Lights which aims to build the skills, experience and confidence of young people in Scotland aged 15 – 25, who have no formal qualifications.