Brands in the spotlight: SKF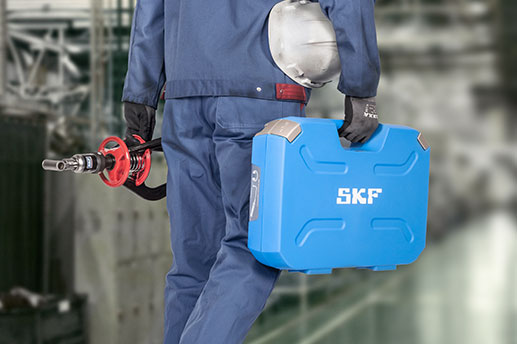 SKF is a world-leading manufacturer of high-performance bearings, seals and lubrication systems. You've probably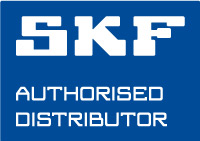 heard the name, but do you know everything that there is to know about SKF?
In this article, we'll shine a spotlight on the real SKF, telling you everything there it to know about the company and the products that they offer.
What is SKF?
SKF has been at the forefront of development since its formation in 1907. In fact, it was SKF who developed the very first spherical roller thrust bearing in 1937 – an invention that revolutionised industry.
Over a century since the foundations of SKF were laid, the company is still a world-leader in innovation, continuously developing products which meet the needs of today's ever-changing industrial landscape.
Not only is SKF committed to developing new products to enhance productivity and minimise downtime, but it is also devoted to making a positive impact on the world. There are no two ways about it: sustainability comes first at SKF.
What products does SKF offer?
SKF's product offering is vast. Whatever you need for your industrial application, it's likely that SKF has a product on offer to meet your needs. From bearings and maintenance products to power transmission and industrial seals, SKF is a one-stop shop for engineers working in every industry.
SKF bearings
SKF bearings are perhaps the product for which SKF is best known. The SKF name has become synonymous with quality, durability and performance when it comes to bearings. That's why, when you choose an SKF bearing, you can rest assured that you're investing in a solution that will stand the test of time.
From spherical roller bearings and deep groove ball bearings to taper roller bearings and SKF wheel bearings, SKF manufactures their premium quality bearings to solve even the most challenging of problems.
SKF bearings can be found across every industry, from the demands of the mining and quarrying industry to the depths of the marine industry. This broad spectrum of usage is testament to the quality and performance of SKF bearings.
SKF seals
T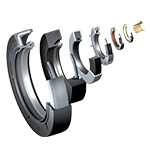 here's no point specifying a premium bearing if you aren't going to protect it with a high-quality seal. Luckily, SKF manufactures a wide range of seals which are designed to last, with options available to suit every application. This includes oil seals, hydraulic seals, O-rings, and V-rings.
SKF maintenance equipment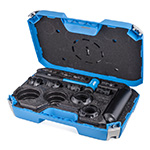 The SKF range of maintenance equipment is vast and aims to extend the life of your machinery, supporting your most critical machine components to achieve their full-service life. Whether you're looking for tools to mount and dismount bearings, equipment to monitor the health of your bearings or lubrication products, SKF has maintenance products to suit every requirement.
SKF's extensive maintenance product (MaPro) range includes:
Lubrication, including bearing greases and automatic lubricators

Bearing fitting tools, including heat, mechanical and hydraulic tools

Alignment tools

Condition monitoring equipment
SKF power transmission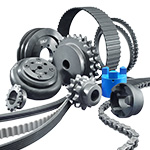 Whether you're looking for belts and pulleys or chains and sprockets, SKF manufactures versatile and durable power transmission solutions. These high-performance components help to reduce the total cost of ownership of your machinery by providing a long service life combined with efficient operation.
Where to buy SKF products
Whether you're looking to buy SKF bearings, power transmission or maintenance products, we've got you covered.
At ACORN, we are proud to have a close working relationship with SKF. Along with the extensive SKF stock held in our Central Distribution Centre, we also have immediate access to SKF stock across the globe. This enables us to quickly source and deliver SKF bearings and other products to our customers, both in the UK and around the world.
What's more, our product experts undergo regular training on all SKF products, ensuring that they're up to date with new product developments and everything SKF. This means that your local sales team is perfectly placed to assist you with product selection, as well as supporting you to make improvements to the performance and efficiency of your machinery.
If you spend over £100 in your first SKF order, you can request a free complimentary SKF bearing catalogue worth over £50!