Featured App of the Month: NSK Calculation Tools for Cost Saving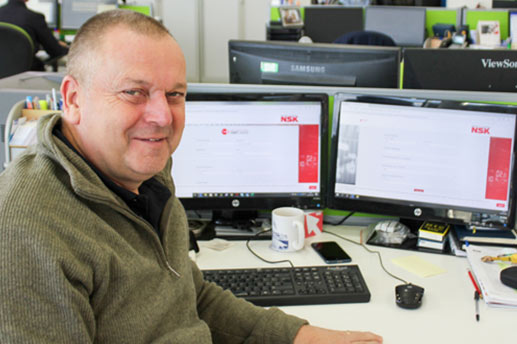 It can be hard to get the time to ensure that bearing selection is perfect for each part of the machine. However, by taking a small amount of time to calculate the best bearings for your machinery, you could be saving yourself precious time and money when it comes to your bearings.
To help you with this process, we have not one, but two software recommendations from Bearings & Maintenance Manager, Clive Simkins. These applications come from NSK and can help you evaluate the potential savings that can achieve simply by considering a change of bearing in an application.
"I'm always surprised when visiting customers, as it's amazing to find how little most people understand about the importance of knowing the costs associated with their processes. It is increasingly important to measure the true cost of manufacturing, and yet it still gets overlooked. We should really be asking if anything can be done to improve by the evaluation of lost time. The adage 'time is money' is never more relevant than in manufacturing.
The first of my recommendations is the NSK Cost Saver Tool; by looking at increasing the gap between MTBF (mean-time before failure) the application can calculate the best bearings for your requirements. Although at first it may seem that the application requires a large amount of information, once it has been entered, all the work is done for you and will be very much worth it for the potential savings provided!
This is then paired with the second part of this resource, the Cost Benefit Analysis app which uses a number of details including the previous MTBF to show the total cost of maintenance and to calculate the break-even point.
By using all of this information, the software is able to calculate the true cost savings, as well as showing what improvements have been achieved and their representative value. Once a customer has a better idea of the true costs and value of undertaking proactive actions, the rewards are tangible and limitless.
Overall, as pieces of software, the NSK Cost Saver and Cost Benefit Analysis are of great benefit to those who strive to be more efficient, competitive and cost conscious in their work, whilst reducing their impact on an increasingly fragile world."
ACORN is an Authorised Distributor for NSK products including their wide range of bearings. Talk to Clive today to find out more about how you can make your machinery as efficient as possible.